1) When will I receive my order?
Orders are always grouped on Monday, ready for processing on Tuesday or Wednesday. This means that any order placed by 12pm on Monday will be delivered on Wednesday or Thursday of the same week. Any orders received after this time will not be processed and delivered until the following week.
2) Do you ship to my address?
Delivery is available across the UK excluding Highlands and Islands. Unfortunately, we do not deliver orders made through our online store outside of the UK.
3) How much will I be charged for delivery?
Delivery is charged at a rate of £5 per order over £50 and £10 for orders under £50. You can also collect your order from us directly at no charge.
4) How will my order be delivered?
All our meat is freshly slaughtered and butchered at our Shropshire premises and is suitable for freezing. All meat is either vacuum or tray packed (to prevent piercing where on-the-bone) to ensure quality and food safety.
It will be delivered by our courier partner in an wool-insulated box with frozen gel ice packs. The meat will stay safe and cool for 48hrs after despatch. As soon as you receive it please put it into your fridge for immediate preparation or into the freezer for later consumption.
If you are not going to be home please ensure you tell us where to leave the box in the note section of the order.
5) Is there a minimum order value?
No, due to the nature of our product catalogue, there is no minimum order value.
6) Where can I find cooking tips & advice for my products?
Lamb is a diverse and flavourful meat that enhances all sorts of cuisine. Visit our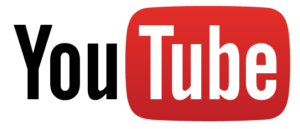 channel or visit the #LoveLamb section of our website where you can discover an abundance of mouth-watering recipes and cooking tips, so you can take your taste buds on a delicious journey around the world.
7) Can I track my order?
We do send a tracking number with the dispatch confirmation email which you can use to track online. Deliveries are typically made between 8am – 6pm.
8) Are the products Halal?
Yes. We offer a bespoke service and work closely with both the Halal Food Authority (HFA) and the Halal Monitoring Committee (HMC). Please get in touch with our team by emailing online@euroqualitylambs.co.uk if you have any requests or questions about this in relation to your order.
10) How do I make payment?
We facilitate payment by bank transfer only. This is to keep the costs low as there is a 2% card processing fee, which would otherwise make the price higher for our customers.